Online forums
A good way to get anonymous advice and to share experiences with other young people is to join a forum.
One excellent example is on the Kooth website. You need to register to log in but you remain anonymous.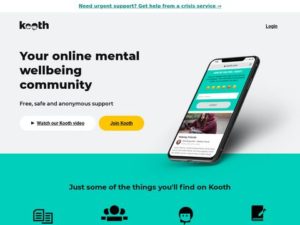 An Online Mental Wellbeing Community
Did you know?

About one in ten children aged between five and 16 are diagnosed with a mental health problem every year.