The Covid vaccination programme in South Tyneside has been praised by respondents to a survey by Healthwatch about their jab experience.
In March, Healthwatch Sunderland and Healthwatch South Tyneside launched the monthly survey to gather people's general experiences of using their local Covid-19 vaccination programme.
The purpose of the resulting report is to share the findings with key NHS providers and commissioners, to help them identify what is working well and highlight those areas that need to be improved.
The latest report details responses from people who had used a South Tyneside based vaccine centre between March 30th and April 30th. We received a total of 105 survey responses.
Key themes/findings
The survey was based on seven main sections. The main findings under each of the sections are as follows:
 Invitation to receive the vaccine
The majority of South Tyneside respondents had received their invitation to have both their first and second vaccine either through their place of work (33%/27%) or via a text message (38%/59%).
 Booking of appointments
The vast majority of South Tyneside respondents, for both their first and second vaccination, stated that they found it very easy (60%/53%) or fairly easy (12%/14%) to book their appointment.
 Vaccine venue
Nearly two-thirds of South Tyneside respondents (65%) received their vaccine at one of the three main centres – Cleadon Park, Flagg Court or The Glen and 96% of respondents – stated they found it very easy or fairly easy to access the venue.
 Receiving the vaccine
The vast majority of South Tyneside respondents (88%) were informed of which vaccine they were receiving and 92% were informed of the possible side effects of the vaccine.
 Information to take away
The majority of respondents stated that they had received an information leaflet to take way with them after receiving their first vaccination (91%) with 41% saying they received one after their second jab.
 Second vaccinations
The majority of respondents (59%) replied that they hadn't had their second vaccine appointment arranged after receiving their initial vaccination. A further 4% had already had their second vaccination and 35% had their second appointment date confirmed.
 Overall experience
When asked to rate their overall experience of receiving their vaccine, the vast majority of recipients (96%) rated the experience of receiving their first vaccine as either very good or good, with 95% of recipients receiving the second vaccine rating their experience as very good or good.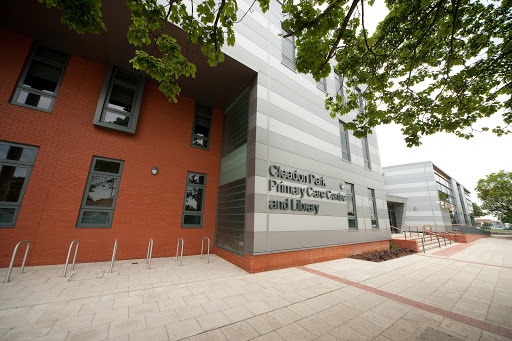 Cleadon Park Primary Care Centre – one of the main vaccination venues.
Praise in the report from respondents included the following comments:
"Cleadon Park Centre was well organised and I felt safe going there."
"Great service at Flagg Court, very organised and friendly staff."
"Staff at Flagg Court were friendly, helpful and very organised – very impressed with whole process."
"The set up at Flagg Court was well organised, people guiding you where to go and socially distanced."
"Received my vaccination at The Glen, staff very helpful and friendly."
"I am terrified of needles and told the staff, they were ALL amazing especially the nurse who did my injection, I barely felt a thing. They were ALL very professional, caring and thorough at their roles."
"Well organised, warm and friendly staff, excellent service."
There were a handful of negative comments, which mainly related to side effects from the vaccine.
The full report can be downloaded here.
We would like to thank everyone who took part in the survey for their time.