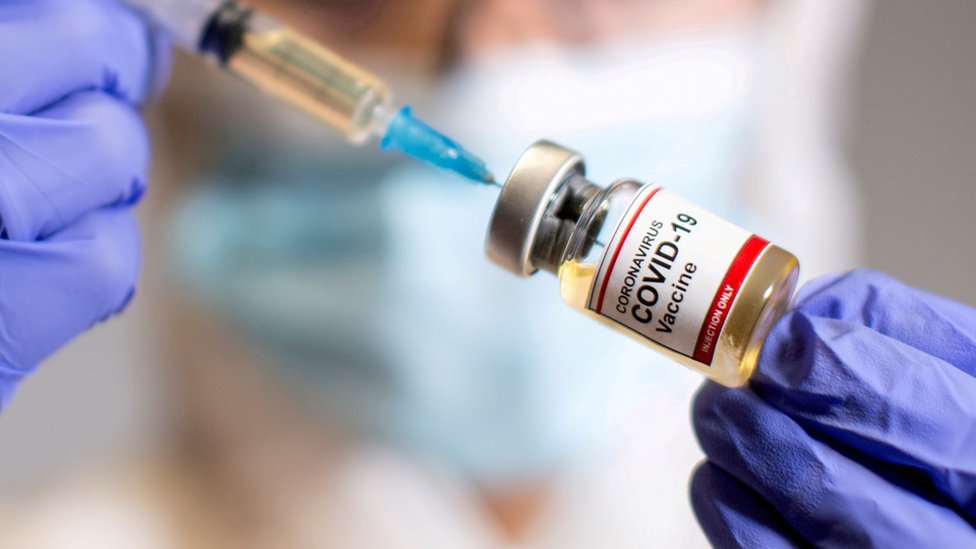 North East NHS chiefs have set out plans for the rollout of the new Covid vaccine, including the prioritisation of patients.
In a bulletin to NHS staff by the North East and North Cumbria Integrated Care System, Executive Lead Alan Foster said that over the next few weeks primary care networks will start to stand up sites and arrange for over-80s to be offered their vaccine.
This will be a slow and steady process as more locations come on stream across primary care, large vaccination centres and more hospital hubs.
Everyone will receive an invitation to come forward for their vaccine when their turn comes. For most people this will be a letter, either from their GP, their employer or the national NHS. This letter will include all the information you will need to book appointments, including your NHS number. You are being asked not to contact the NHS to get an appointment until you get this letter.
The NHS will offer the vaccine to more groups of people and in more ways, like local vaccination services, but it is being described as likely to be a marathon over the coming months, not a sprint.
Mr Foster said the public can really help the NHS deliver this effectively to those who need it most and patients are being advised:
We will contact you when it's the right time to come forward so please don't seek a vaccine before then.
Please act on your invite and make sure you attend your appointments when you arrange them.
Continue to abide by all the social distancing and hand hygiene guidance, which will still save lives.
Care home residents and staff are a high priority and so as soon as it is possible for them to do so, GPs and local primary care networks will begin vaccinating care home residents. This may start before Christmas.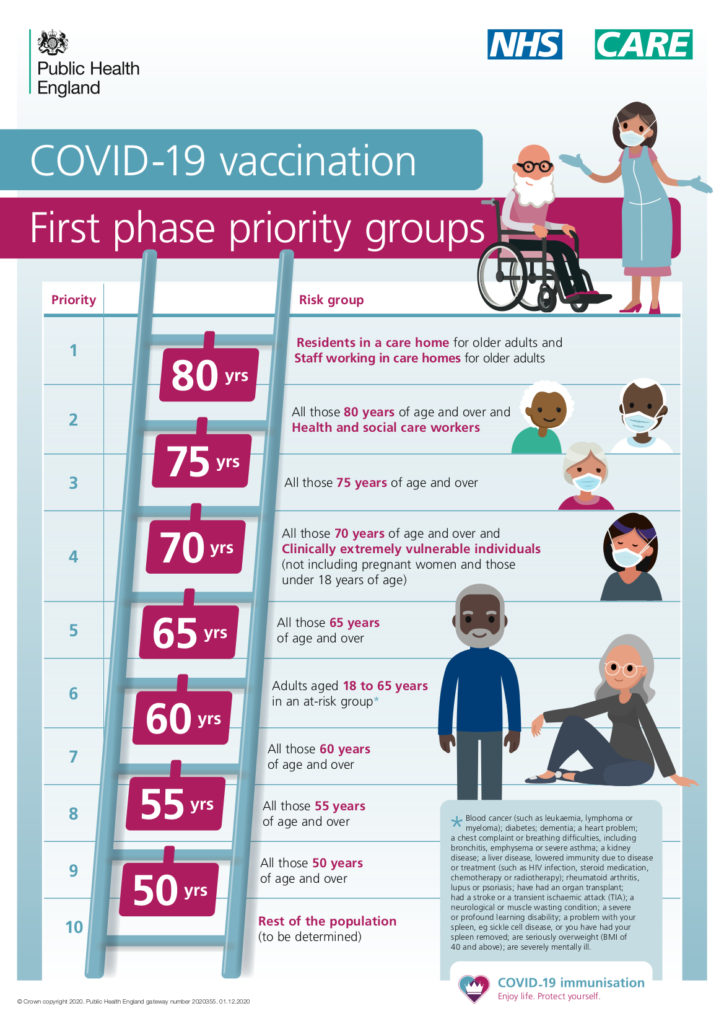 The first phase priority groups are described in the poster above, which can also be downloaded here: PHE_11895_COVID_vaccine_priority_poster_09.