The Government has announced this afternoon that the whole of the North East and Cumbria will be placed in tier four Covid restrictions from midnight.
This means additional restrictions will come into force, including the closure of 'non-essential' shops such as hairdressers as well as leisure facilities including gyms and indoor entertainment venues.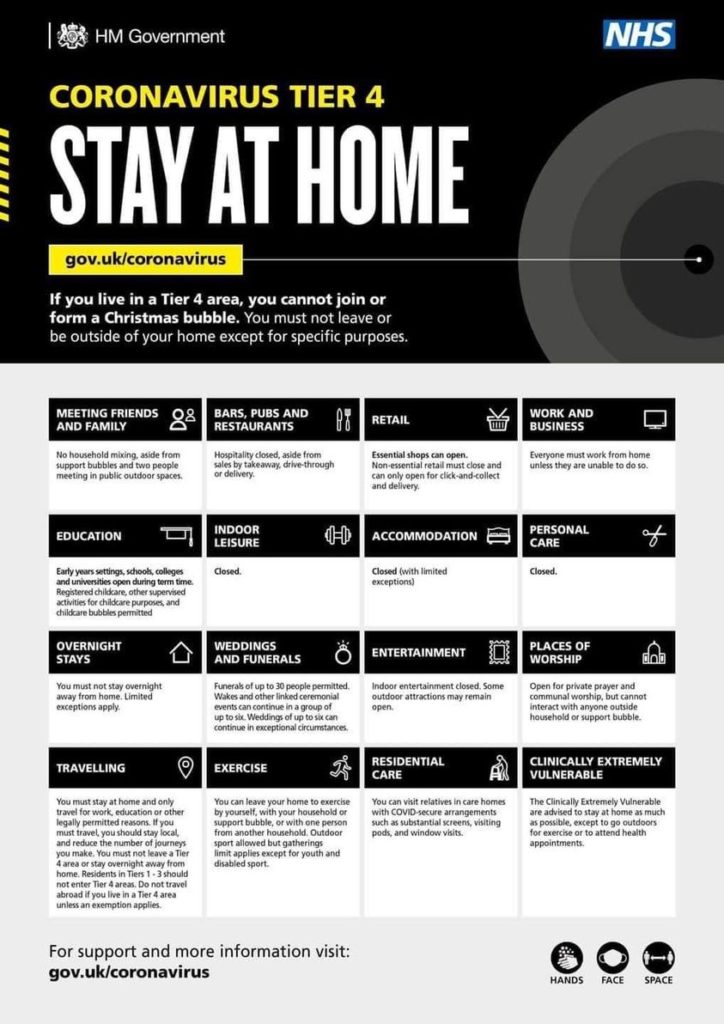 More information can be found here:
In addition, the reopening of secondary schools after Christmas will be further delayed. Exam year students (Years 11 and 13) will return on January 11, with other secondary school students to follow a week later on January 18.
The majority of primary schools will open as planned on January 4, but some primary schools in areas with the highest rates of coronavirus will not open on that date.
We will update with more information as we receive it.