More than 25,000 people in South Tyneside have received their first Covid vaccine, with half aged over 75.
The figure was revealed in the latest Covid-19 update from South Tyneside's Public Health Team, which also reported a 20 per cent drop in Covid cases between January 23 and January 29 compared to the previous week.
Meanwhile more than 2,300 laptops and tablets and routers to access the internet have been distributed to young people in South Tyneside to aid home learning. A further 770 digital devices will be given out over the coming weeks by the Council working in partnership with local schools.
National update
Government figures show that the weekly numbers of confirmed Covid-19 cases and patients being treated in hospital are beginning to come down, showing signs that the national lockdown restrictions are having a positive impact.  However, overall rates remain high, and the Government has emphasised the importance of maintaining social distancing efforts until more progress has been made on a number of fronts.
Last week, the Prime Minister confirmed that national lockdown will continue until at least early March.  He said the Government will be taking a gradual and phased approach to easing restrictions in a sustainable way, beginning with the re-opening of schools as the national priority.  Schools will re-open no earlier than Monday March 8 and this will be subject to the continued success of the vaccination programme, the capacity of the NHS, and deaths falling significantly as more people are vaccinated.
The Government expects the overall picture to be clearer by mid-February: by then, we will know more about the effect of vaccines in preventing hospitalisations and deaths, using data from both the UK and other nations, as well as other important data such as how successful the current restrictions have been in driving down infection rates and how many people are still in hospital with Covid-19.  Once the most vulnerable populations have been offered the vaccine by mid-February, the Government intends to set out the results of its review and publish the plan to inform moving the country out of lockdown.
Government figures show that there has been over 3,892,459 confirmed cases of Covid-19 in the UK and over 110,250 people have died within 28 days of a positive test.
Latest figures show there are 31,670 people with Covid-19 in hospital.  This figure has been coming down slowly over the last few weeks but the numbers in hospital are still 50% above what they were in the peak of the first wave.
South Tyneside cases
There were 339 confirmed Covid-19 cases reported in South Tyneside between January 23 to 29, equating to a rate of 224.5 cases per 100,000 population. This is a decrease from the 424 cases reported during the previous seven days, January 16 to 22, which equates to a rate of 280.8 cases per 100,000 population.
Regionally the North East had 6,496 confirmed cases between January 23 to 29, a rate of 243.3 per 100,000 population. This was an decrease from 8,149, a rate of 305.2 per 100,000, during the previous seven days.
Between January 23 to 29, the rate of Covid-19 infection in South Tyneside was highest in individuals aged 18-39 years old and lowest in those over 65.  Further information on cases, including an interactive map, can be accessed at: GOV.UK: Coronavirus data
National vaccination update
As you are aware, the UK has launched its biggest ever mass-vaccination programme, aimed at protecting tens of millions of people from Covid-19, within months.  The speedy rollout of the vaccine to vulnerable people is seen as critical to reducing the pandemic's death toll and relieving pressure on the NHS.
Latest Government figures show that 10,490,487 people in the UK have now had a first dose vaccination – with the UK looking to be on track to offer vaccinations to all those in the top four priority groups by February 15 (c.15 million people).
As well as protecting the individual who has been vaccinated from developing Covid-19, there are growing signs the immunisation programme will also slow the spread of the virus between people.  This week, an Oxford University study revealed that a single dose of the Oxford AstraZeneca vaccine can reduce COVID-19 transmission by 67%, the first study to reveal a Covid-19 vaccine can also impact onwards transmission.
Another study, by UK Biobank, has been tracking the level of antibodies people have after infection. These help the immune system fight the virus and the research found 88% of people had them at least six months after catching the virus. With estimates suggesting close to one in five people has been infected in the UK, that could mean there is a significant number of people with some level of natural immunity.
There has been a lot of concern about how the virus is mutating.  The new UK variant is more transmissible than the virus last spring and the South African variant, which now appears to be circulating in the UK, seems to lessen the effect of the vaccines.
Public Health England has confirmed that the level of protection the vaccines appear to give against the new variants is still high, perhaps just not as good as before the virus mutated.
Effectiveness of the vaccines is referenced with regards to stopping symptoms from developing, their performance with regards to preventing serious illness and death is much higher.  Oxford-AstraZeneca are confident that updating their vaccine to make it work better against the mutations would be a quick process and any trials needed would be small, therefore an updated vaccine could be ready in months, if required.
Local vaccination update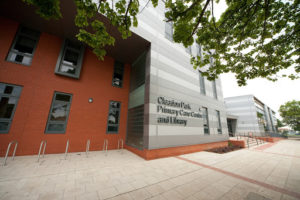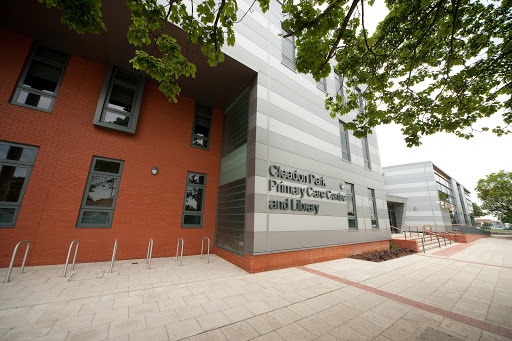 All three of our Primary Care Networks in South Tyneside – the Glen Medical Group in Hebburn, the Cleadon Park Primary Care Centre in South Shields and the Flagg Court Primary Care Centre in South Shields – are administering the vaccine and keeping up with the supply provided by Government.
As at February 3, over 25,000 South Tyneside registered patients have received their first dose of the vaccine, an increase of 7,000 people from last week. This total includes over 12,700 residents aged 75 and over.  Good progress is now being made with the over 70s and Clinically Extremely Vulnerable populations.
The local housebound vaccination programme began last month, with community pharmacists and their teams having now administered over 1,100 vaccines to those who are housebound or house-tied, e.g. those who can't leave home due to caring responsibilities.
Large numbers of health and social care staff from across the region have now been vaccinated.  The Nightingale Hospital at Sunderland is offering significant numbers of vaccinations for staff, on the basis that transport is more accessible to staff than many of our elderly population, who are being vaccinated within the borough.
South Tyneside Council is part of a regional 'Health Inclusion Group' to ensure that all populations have access to the vaccine and accurate information about it, including Black, Asian and Minority Ethnic communities, traveller communities and individuals who may not be registered with a GP, such as those individuals identified as homeless.
Nexus, in partnership with local NHS and bus companies, are supporting individuals to travel for free to the NHS vaccination centres.  Individuals attending vaccination appointments at the NHS Nightingale Hospital in Sunderland can access new free shuttle services.  Specific travel information will be available at bus stop locations and on the following webpage: Nexus: Vaccinations.
In addition, concessionary travel passes will be accepted outside usual restricted hours for individuals able to show proof of a vaccination appointment.
Individuals who have been vaccinated must continue to practice social distancing, mask wearing and handwashing – as having the vaccine does not stop individuals from transmitting Covid-19.
You may have heard about vaccine scams and people preying on the most vulnerable at this difficult time. Working in partnership with our NHS and CCG colleagues, communications have been issued across all channels and that we are doing all we can to raise awareness and remind the public to be vigilant for any signs that criminals may be trying to take advantage of them.  In all cases, the vaccine is free, and only available on the NHS.
More information can be found here: Scams and staying safe: Vaccine fraud
Testing update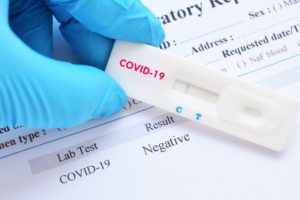 Testing and contact tracing remains a vitally important element of the Government's strategy to stop the spread of Covid-19, protect the NHS and save lives.
If you develop symptoms of Covid-19 you must self-isolate and book a test as soon as possible. More information can be found here: South Tyneside Council: Testing.
Equally, if you are contacted by NHS Test and Trace or the NHS Covid-19 App and asked to self-isolate, you must play your part in the national effort by following the guidance given.
There are two local Covid-19 testing sites in the borough, in Jarrow town centre and at Chuter Ede, and a Mobile Testing Unit situated at Temple Park. More information about testing in South Tyneside, including operating times, can be found here: South Tyneside Council: Testing.
Lateral flow device (LFD) testing which give a result within 30 minutes, is now underway in some key settings including secondary schools, colleges and care homes.  Staff in school-based and maintained nurseries have begun receiving home testing kits as part of the roll-out of asymptomatic testing to primary schools.
We are expecting an announcement from the Department of Health and Social Care in the coming weeks regarding bespoke testing arrangements for employers with large workforces.  We will support local businesses to mobilise these arrangements when more information is announced.
You will have seen this week that surge testing has been deployed in a small number of areas in the UK where the South African variant has been found, in order to monitor and suppress the spread of this variant.  It has also been announced that a further mutation has been found in Bristol and Liverpool and that surge testing will begin in these areas also.  No areas in the North East are involved at this stage.
Care homes update
We continue to provide ongoing support to care homes to help manage outbreaks, contain positive cases and ensure appropriate staffing arrangements are in place and supported. There are currently low numbers of positive Covid-19 cases in the borough's care homes.
All residents and staff within care homes in South Tyneside have now been offered the vaccine, with the exception of a very small number of people who have tested positive with Covid-19.  The vaccine uptake across the care homes in the borough has been very high.
Last week it was announced that care home staff are now able to take and register their twice weekly Lateral Flow Device (LFD) tests at home, before they arrive at the home to start work, helping to further reduce the spread of the virus and simplify procedures.
Schools update
As you will be aware, last week, the Prime Minister announced that schools will not resume full face-to-face learning after the February half-term as initially hoped.  The earliest date schools will be able to re-open will be Monday 8 March, subject to national public health data and pressure on NHS capacity over the coming weeks.
The Prime Minister confirmed that schools will be given at least two weeks' notice to prepare for a full return to face-to-face education.  Schools and colleges will remain open to vulnerable children and young people and the children of 'critical' workers as they are now, closing only for half-term.  Early years provision will remain open throughout.
The Government has committed to working with parents, teachers and schools to develop a long-term plan to ensure pupils have the chance to make up their learning over the course of this parliament.  The Prime Minister announced a further £300m funding for early years, schools and colleges for tutoring, the development of specific initiatives for summer schools and a coronavirus premium to support catch-up.
This week the Prime Minister announced the appointment of Sir Kevan Collins, to the role of Education Recovery Commissioner, to oversee how England's schools can catch up from the disruption of the pandemic. Sir Kevan Collins, a former teacher and previously the Director of Children's Services and Chief Executive of the London Borough of Tower Hamlets, will be responsible for developing a a long-term plan for helping pupils make up for lost learning.
Support will continue for pupils eligible for free-school-meals through the national voucher scheme or lunch parcels to those learning at home during term time next half-term. Support will also be available during the half-term holiday for vulnerable families through the Covid Winter Grant Scheme.
The Council launched a strategy to support disadvantaged pupils at the start of the pandemic and this has been complemented by the provision of devices from the Department for Education.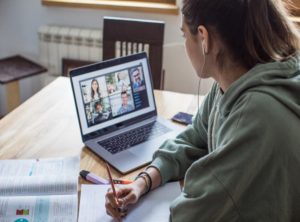 More than 2,300 laptops and tablets and routers to access the internet have been distributed to young people in South Tyneside to provide the tools for home learning for those unable to learn in the classroom. A further 770 digital devices will be given out over the coming weeks by the Council working in partnership with local schools.
Positive Covid-19 cases within schools is stable with small numbers of bubbles being sent home to isolate.

Public spaces
As mentioned last week, during this lockdown, we have witnessed an increase in the number of visitors to our outdoor public spaces, in particular to the Foreshore. We have implemented additional signage in 'hot-spot' areas, including the Foreshore, parks and town centres, to further promote social distancing restrictions and the national lockdown requirement to 'stay in your local area'.  We are ensuring all busy walk-ways are widened where possible and several seating areas have been closed-off.  We are also working with food and drink concessions on managing queuing safely.
Working with the Council, the Police undertook some targeted activity at the Foreshore over the weekend, and a high number of non-local visitors were issued with fixed penalty notices.  It is hoped that the presence of both the Police and Council officers will have an increasing influence on the number of visitors to the area.
Responding to a Government request for increased compliance work, the Council has undertaken a significant number of checks on businesses who are eligible to open under the current lockdown restrictions.  Positively, officers reported very high levels of compliance overall, with a small number of businesses that require follow-up visits to ensure additional measures have been implemented following advice from the Council.
Those classed as 'clinically extremely vulnerable'
The Government has updated the guidance on shielding and protecting people who are clinically extremely vulnerable (CEV) during the national lockdown in England.
The Government has advised that shielding will remain in place until at least February 21. If it is to be extended beyond that, a further letter will be sent to the CEV group to notify them.
If you know someone who is isolated in South Tyneside without any means of support, refer them to the COVID-19 Community Support Hub on 0800 028 2955. Opening times are Monday to Friday, 9am to 5pm.
Support to local businesses
Since the beginning of the pandemic, the Council has administered around £30million of grants and support payments to South Tyneside businesses to help manage the impact of closure or reduced custom due to Covid-19 restrictions. See more information on the support available to local businesses.
Wellbeing
Since the pandemic began, both news and social media channels have continuously contained very serious and worrying messages, which will naturally have an impact on our anxiety levels and mental health. Why not take a weekend off checking the news and social media? For just two days, turn off your notifications and 'tune out'. Instead, you could use the time to take a walk, read a book or listen to your favourite music. If you find it has a positive impact on your mental health, perhaps make it your weekend ritual to 'tune out'.